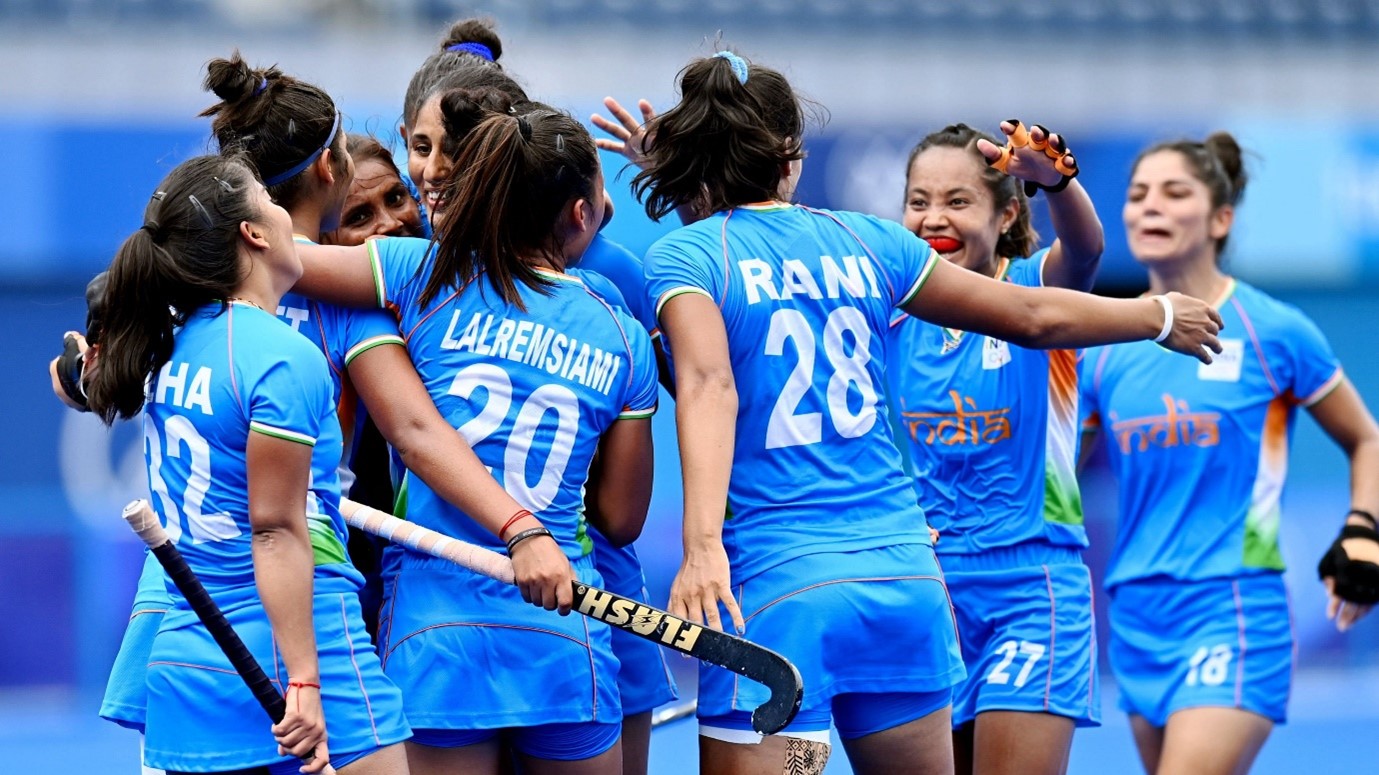 Hockey seems to run in your blood. Often passed from generation to generation, as it has in my family, with my father representing South Australia, to me and my sons, one of whom is now in his first state junior team here in Victoria. As a hockey tragic, and one of many long suffering Australian hockey supporters who hoped this Olympics would bring gold for Australia, I was disappointed to see the Australian women's hockey team lose to India – a bit shattered actually. I had watched the Hockeyroos finish top of their pool with the best pre-finals campaign ever for Australia and thought this time we were a strong chance.
But after hearing this story, I'm at peace: this is why I'll be barracking for India in the hockey semi-final.
In Australia we are more than privileged. Our hockey facilities are first rate, our coaching is world class, and our female athletes are praised and supported, if not yet on equal par. It is rare to meet anyone under 50 who has even played on a grass hockey pitch in Australia, aside from those in remote locations. We have two at my club alone. And yes, Australians work hard, very hard, to represent our country. It takes a lifetime of dedication, training and sacrifice. Talent is not enough – it takes the support of a family, and the opportunity to play for a school, a club, a regional team, a state team, to attend and pay for all the hockey academies, the state trips, and usually the need to uproot to Perth to join the Australian Institute of Sport. Families are strained and stretched, careers delayed or put on hold, relationships lost.
The story in other western countries is similar. The Netherlands make our hockey clubs look amateur, by comparison.
But that is not the case in India, and is not the case with female sport in general in India.
Take the case of the women's Indian hockey team captain, Rani Rampal. Rani grew up in conditions no one I know in Australia has. She had limited food, a home which flooded in monsoons, and patchy electricity. Her father pulled a cart for a living, and her mother was a maid. They had next to nothing. As a child Rani would spend hours watching the local hockey academy train near her house, wanting to play. Her father had no money for a stick so she picked up a broken one she found. She was told by the coach there that she was too malnourished to play. She begged him and her family to let her play. It worked.
When Rani began training with the academy, she was required to bring 500ml of milk to each training but her family could only afford 200ml, so she would mix her milk with water, determined to play. As Rani developed and grew, it was clear she was a star in the making. She went on to represent her state, and was selected in the national team when she was 15. She is now the captain of the Indian women's hockey team, and her family now has their own home.
India has always been a powerhouse in international hockey, and it is one of the most successful countries, dominating men's hockey during the golden years of hockey at the Olympics before the European and Australian resurgence. The men's team that is.
While the Indian men's team was also in the finals, I think India needs this win, and I think the women of India need it to come from the women's team. Women in sport have not long been so celebrated in India, and there is a lot riding on performances such as these. They bring hope, they bring opportunity, respect and reward. Not just a way out, but a change in mindset, and a change in perception. There are 660 million reasons to support India.
#womeninsport #sportswomen #femaleathletes #womenshockey